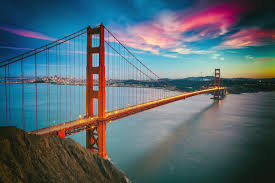 Fortuna Consultancy often introduces new techniques, best practices, methodologies and state of the art technologies during projects.
Our Clients regularly express the wish to provide staff on a temporary or permanent basis, to ensure that improvements are established  and secured within the organisation when the project is handed over to the Line organisation. In order to enable this, Fortuna Consultancy recruits experienced personnel matching the requirements on a bespoke basis. In the past 30 years Fortuna Consultancy has built an extensive network of dedicated professionals and has always been able to succeed in finding the perfect match. More information can be provided by contacting us or send a mail to Info@Fortuna-Consultancy.com
Available Candidates/ Beschikbare kandidaten:
• 1) Beschikbaar per 1 september 2019 : Skilled Service Medewerker ICT
 ervaren met Windows10, 1e en 2e lijns support werkzaamheden,  ITIL, SEO (Search Engine Optimisation), Migratie- en uitrolwerkzaamheden.
Uurtarief : EUR 45,- (Regio Randstad)
• 2) Medior Website Developer WordPress/ERP-consultant met Oracle / SQL/ERP en CRM ervaring. 
Uurtarief : EUR 50,- (Regio Den Bosch)
• 3) Systeem beheerder AIX /Linux/ Windows
o.a. PIM : Import / Export / Mutaties in DataProcessor (6.0.51 Proplanet).
Helpdesk incident management  mbv Spiceworks.
Studie Oracle SQL Developer.
Functioneel beheer Cisco Meraki systems manager ( ipods, ipads, iPhones)
Uurtarief : EUR 60,- (Regio Rotterdam, maar landelijk inzetbaar)
• 4) Projectmanager ERP / AVG implementatie met internationale ervaring.
Uurtarief: Afhankelijk van aard, duur en inzet van de opdracht.
We are currently looking for / openstaande vacatures (NL):
AVG specialists  for temporary or permanent contracts in The Netherlands. You will be engaged in (complex) GDPR implementations. Preferably you have multiple year experience in setting up privacy policies, implementing Data Breach procedures, implement and secure Privacy by Design and Privacy by Default, performing DPIA's and setting up Register's of Processing regarding Personal Data. (45 – 100K  p/a or contracting)
Data Protection Officers (DPO's – FG's)  for temporary or permanent contracts in The Netherlands. (45- 80K p/a plus excellent remuneration package / holidays)
Java developers (Junior / Medior / Senior level)  for The Hague and/or Amsterdam region  (50 – 80K p/a plus car, permanent contract)
MS Azure Architects (Amsterdam region, up to 90K plus car and bonus, permanent contract) : 5+ years experience in IT (Linux, Windows) and at least 1 year with Azure
• Excellent scripting skills (Python, Powershell, JSON, YAML)
• Fluent in Azure Resource manager
• In-Depth knowledge of Azure Config, Resource Manager, Azure Storage, Log Analytics, Azure
functions, Visual studio team services, Azure infrastructure, Azure Traffic Manager, etc.
• Solid understanding of networking and network security
MS Azure Devops Engineer (Amsterdam region, salary up to 90K plus car and bonus, permanent contract)  : Bachelor's Degree in Computer Science or related field plus 4 years of experience
• Experience with Node.js, angular, react.js or .net able to work with Azure services
• Experience creating complex Web-Services, SOAP and REST APIs
• Experience with server less computing such as Azure functions is a must.
• You are no stranger to CI/CD and Secure coding practices